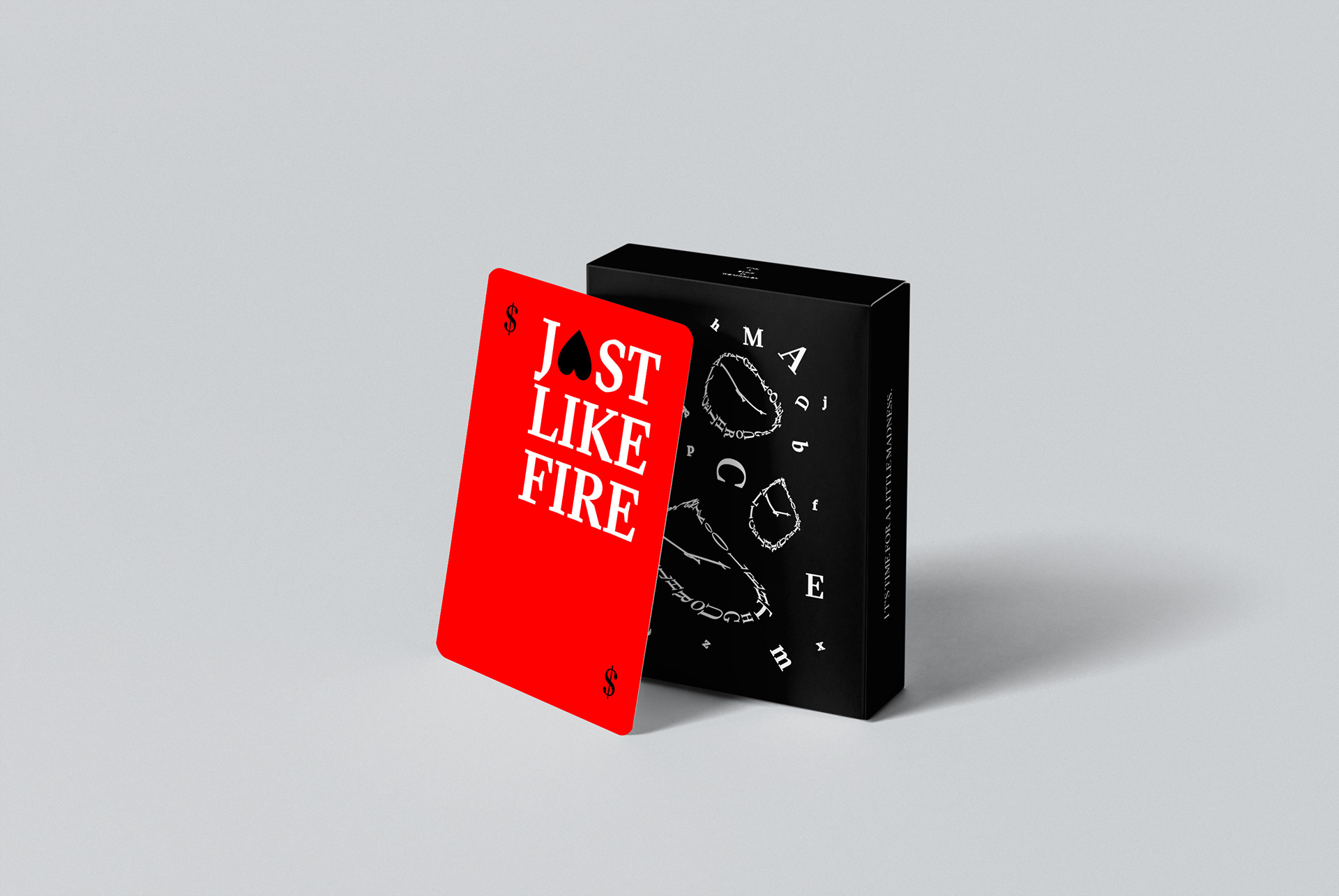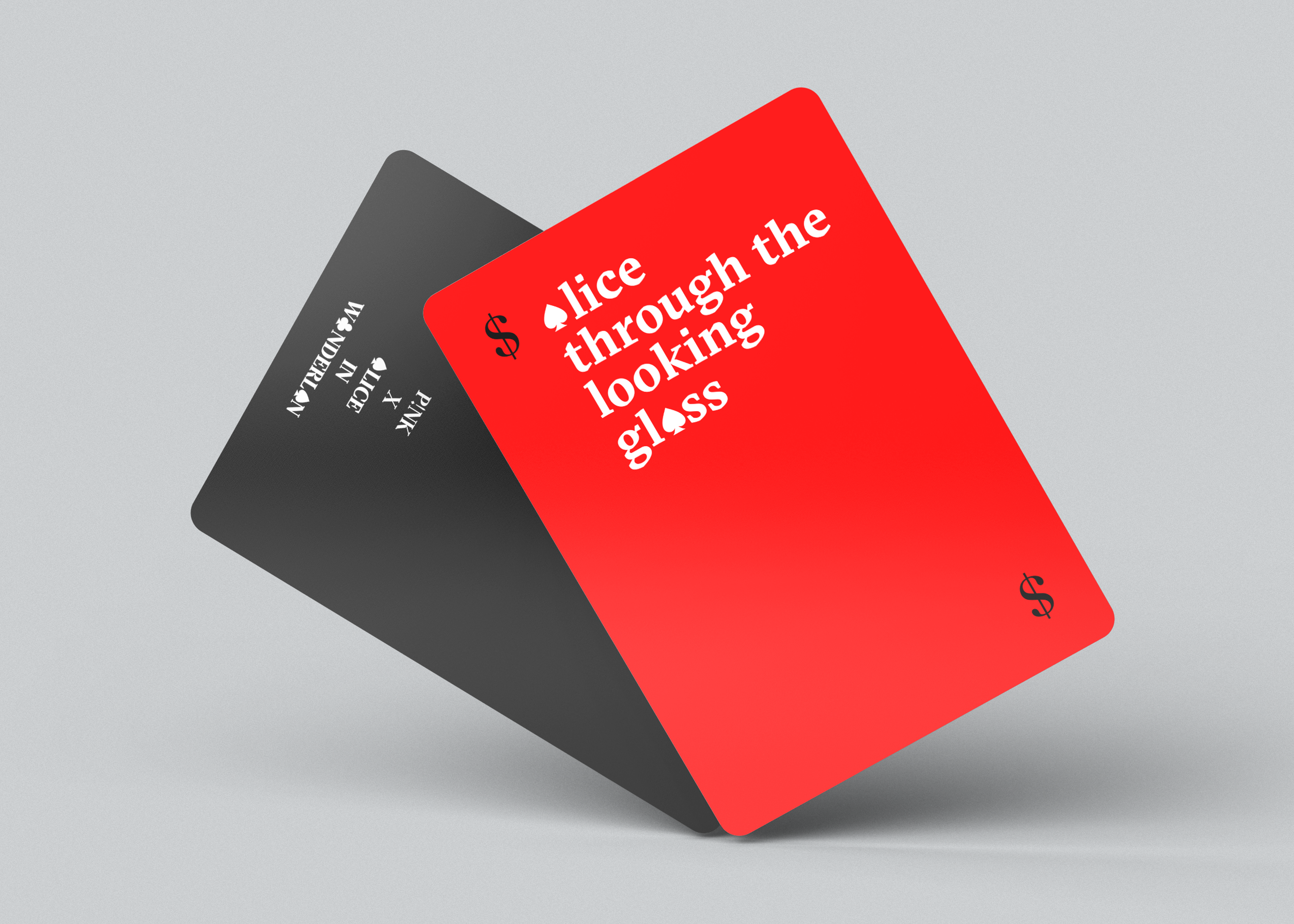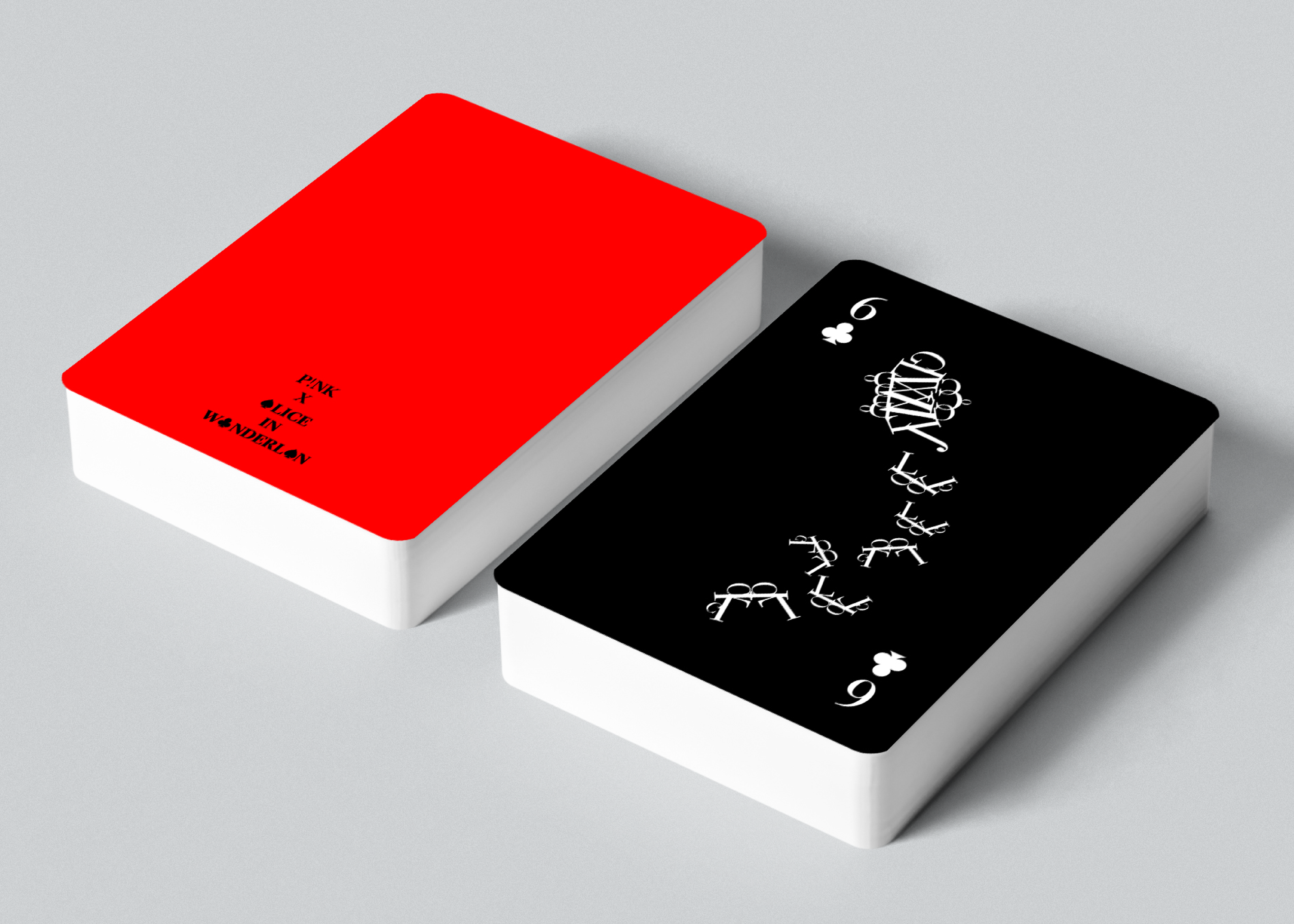 It's a promotional product for movie " Alice through the look glass"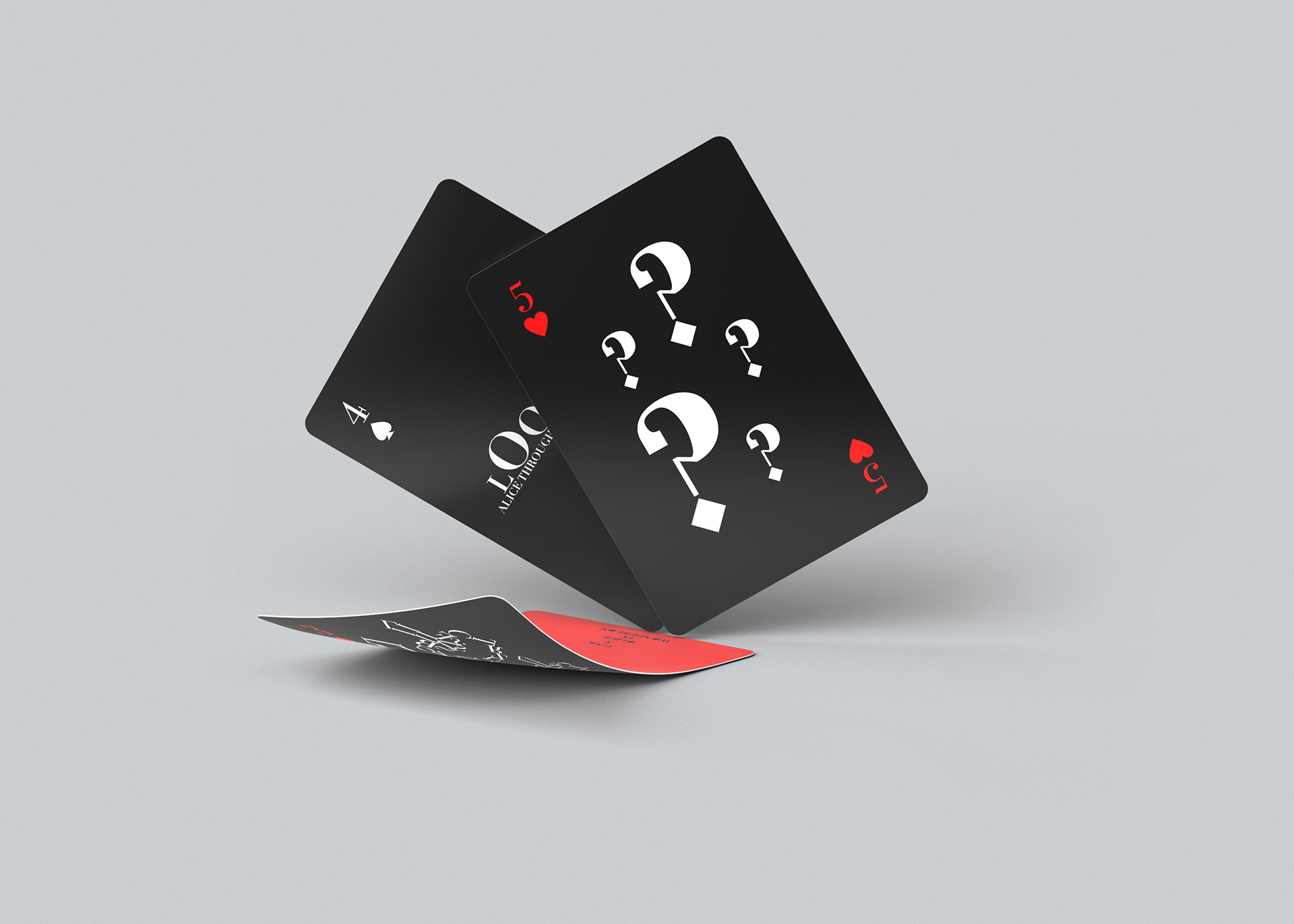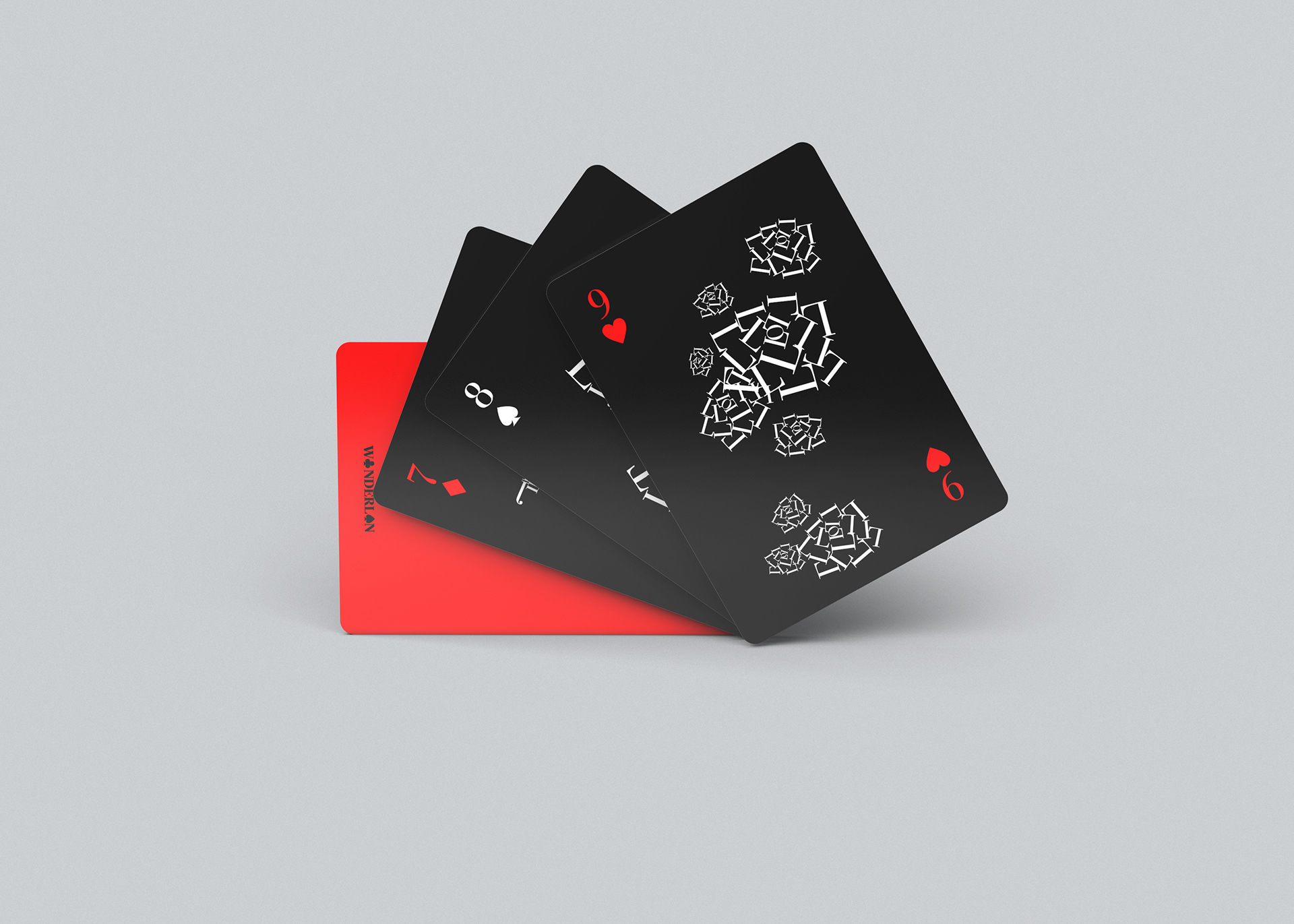 The main elements and characters are expressed by the typographic illustration.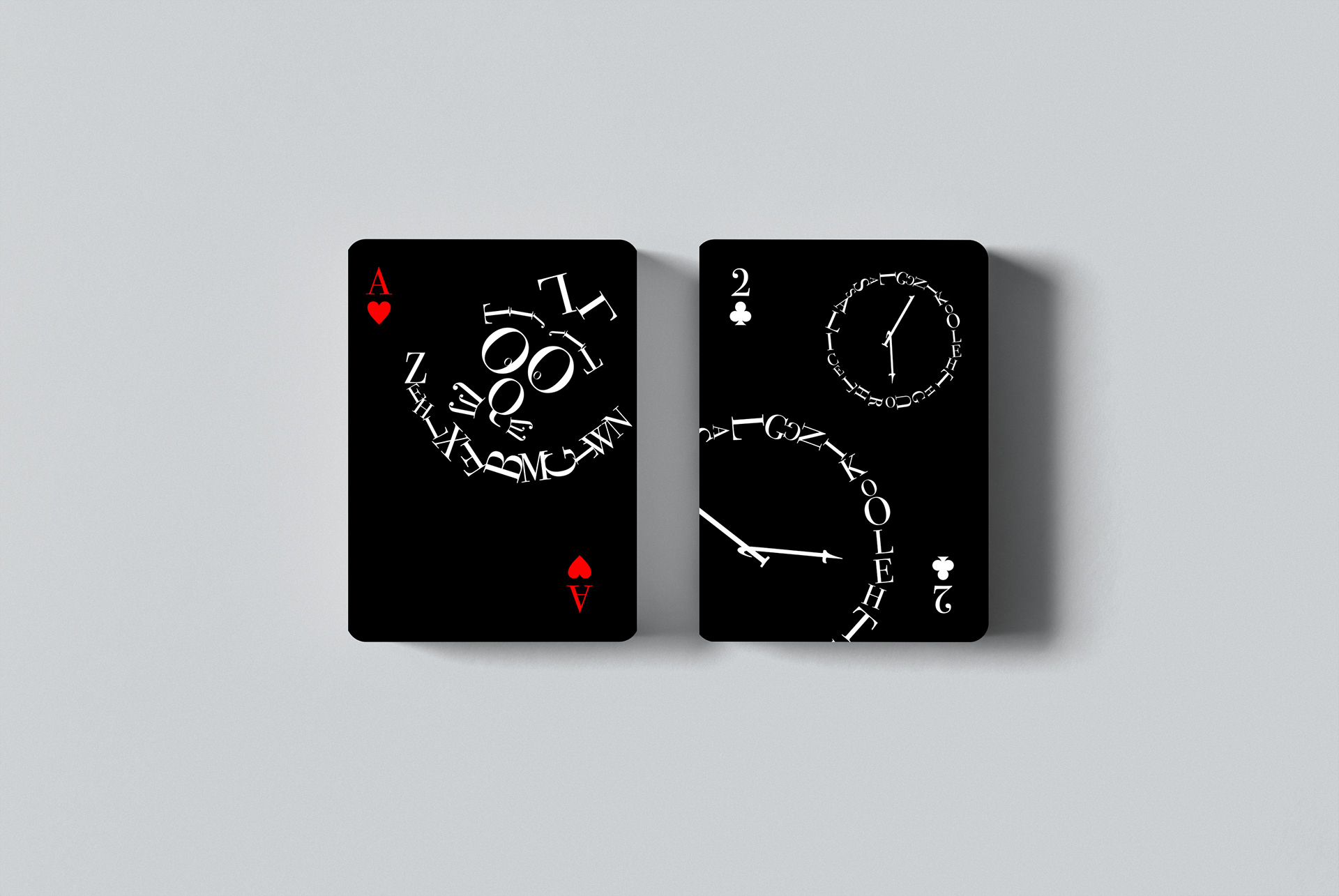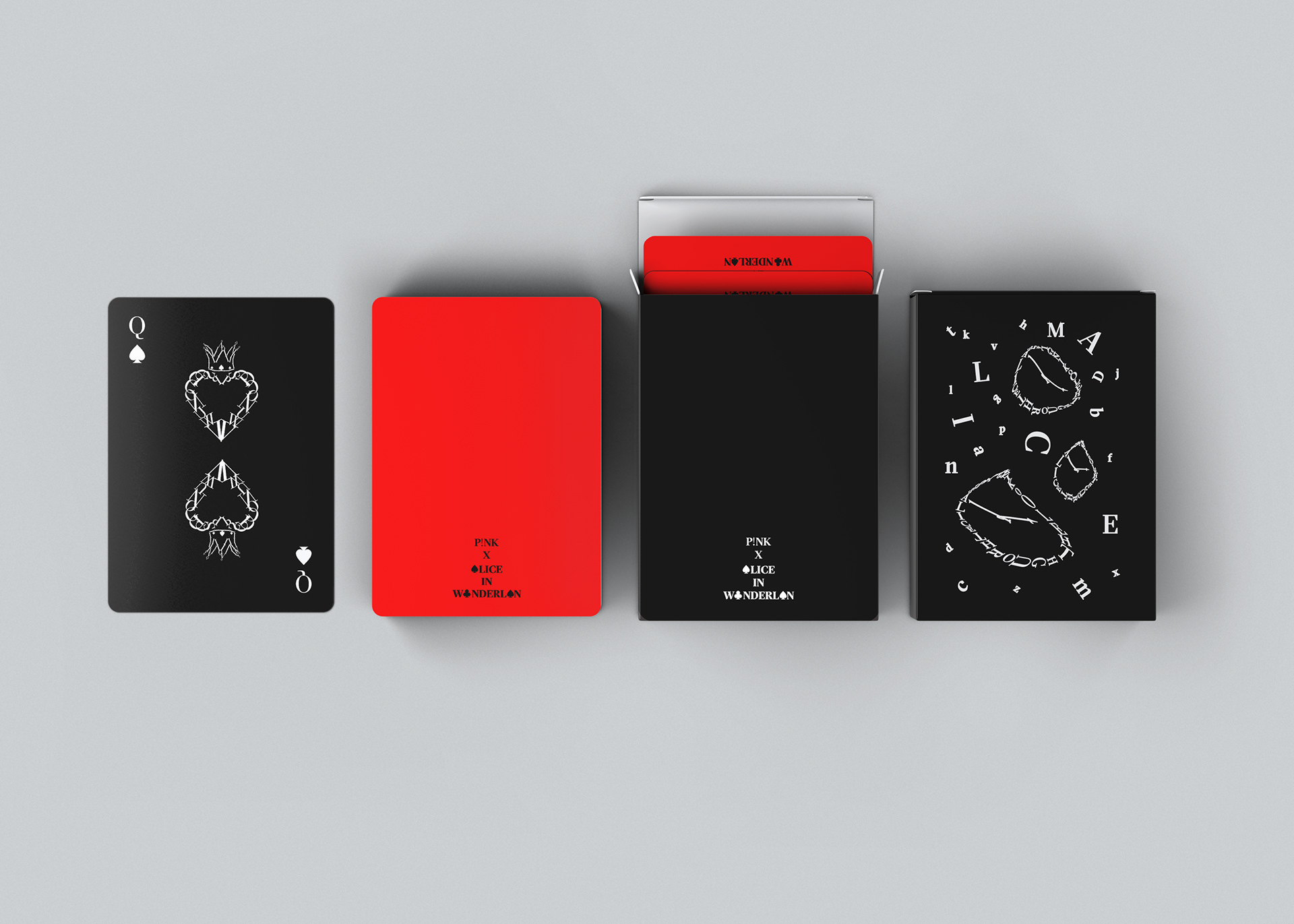 The deck of cards is a critical element of the movie, and these illustrations represent the queen of hearts, the king,  the knave of hearts, the Cheshire cat, the caterpillar, the mad hatter, the Key, the rose, the time, the mushroom, the puzzle, the afternoon tea table and tea set.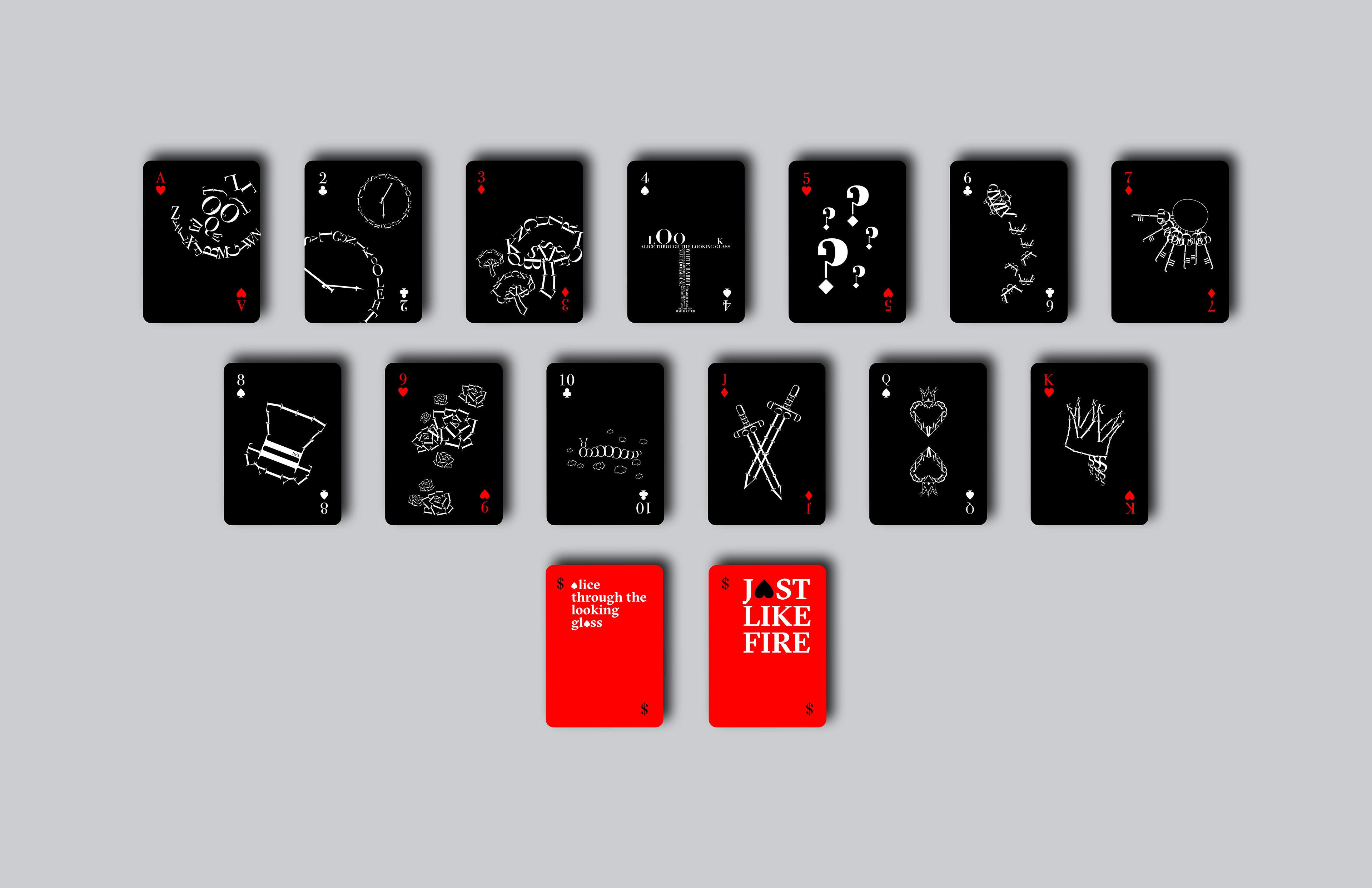 The strategy of this project is to invite audience to identify strongly with each character and to build connection with them.